Committees
Venue
The Symposium Program
Proceeding Publications
Participating
Contacts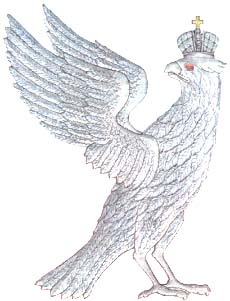 Participating in work of a symposium
The symposium will span 5 days, including no more than 3 working days.
The illustrations to the reports can be made as slides and viewgraphs.
After the paper approval by Program committee, the invitations will be sent to the authors.
The number of participants of the symposium is limited, therefore not all authors will receive an invitation.
Conditions of accommodation and registration fee is specified below.

Arrival
The participants of the Symposium will be met at the Sheremetevo International airport on October 17 and transported to hotel "Uzkoe" (accommodation price is about USD 60/day) and next morning will be delivered to "Pakhra" by a comfortable bus.
Accomodation
All participants and accompanying persons will be accommodated at the complex "Pakhra" which has good facilities and is available at reduced rates:
Apartments (2 rooms) - USD 125/day
Single occupancy - USD 30/day
Double occupancy (2 beds) - USD 20/day/person
The breakfast, lunch and supper cost in local restaurant is about USD 12/day/person.
Registration
Registration will be held at "Pakhra" on October 18, 2004. Registration fee - USD 400. The registration fee includes the proceedings, reception, refreshments, coffe-breakes, banquet, excursions using Moscow and local transportation.
Tours
The Organizing Committee of the symposium has arranged two tours of historical places - museums in Moscow Kremlin and Sergiev Posad.
Departure
We are planing to depart from "Pakhra" to Moscow (Airport) by bus in the morning October 22, 2004